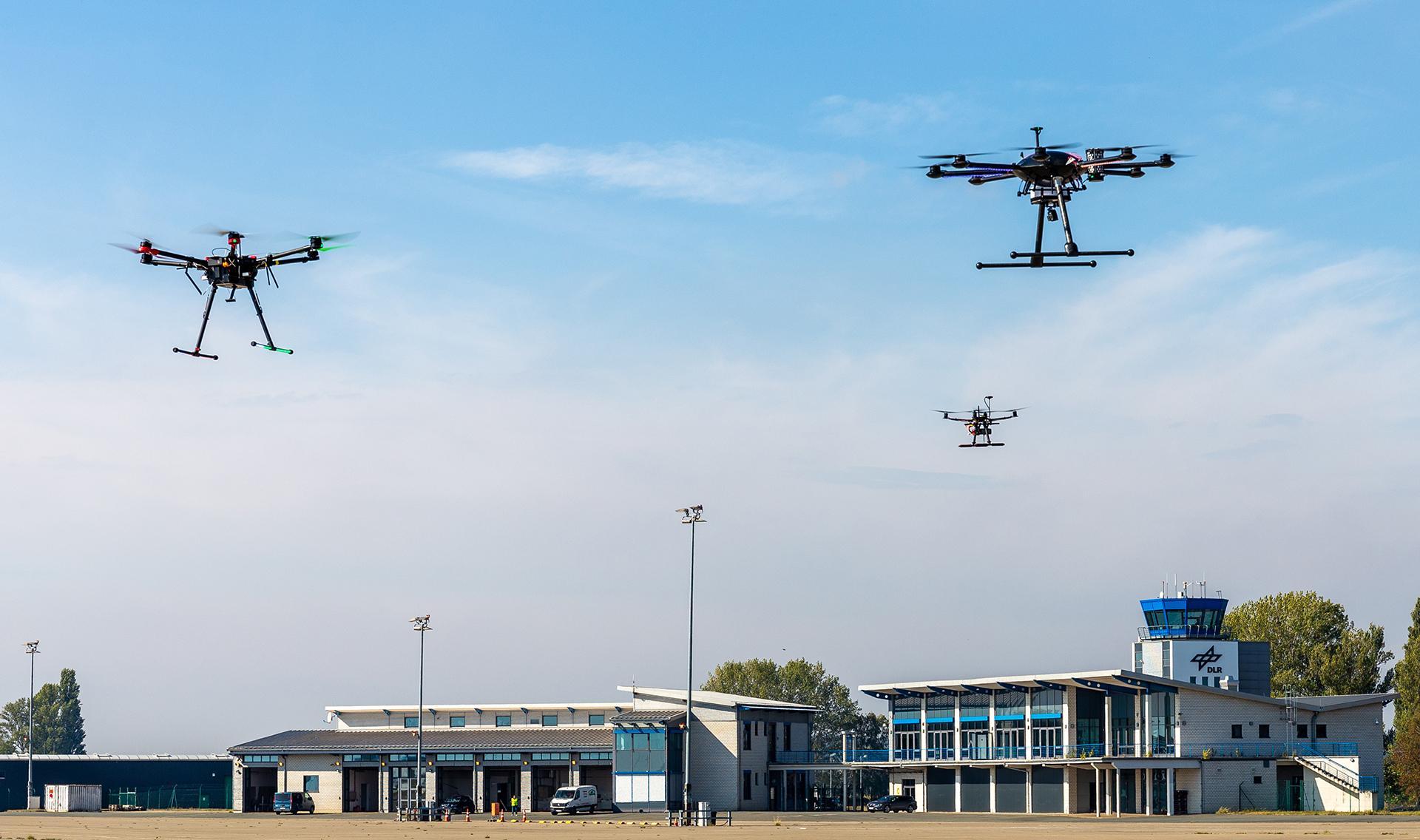 The Premises
The operations building used to be the former fire station of Magdeburg-Cochstedt Airport. After extensive renovation work, it now hosts several workspaces as well as our service area.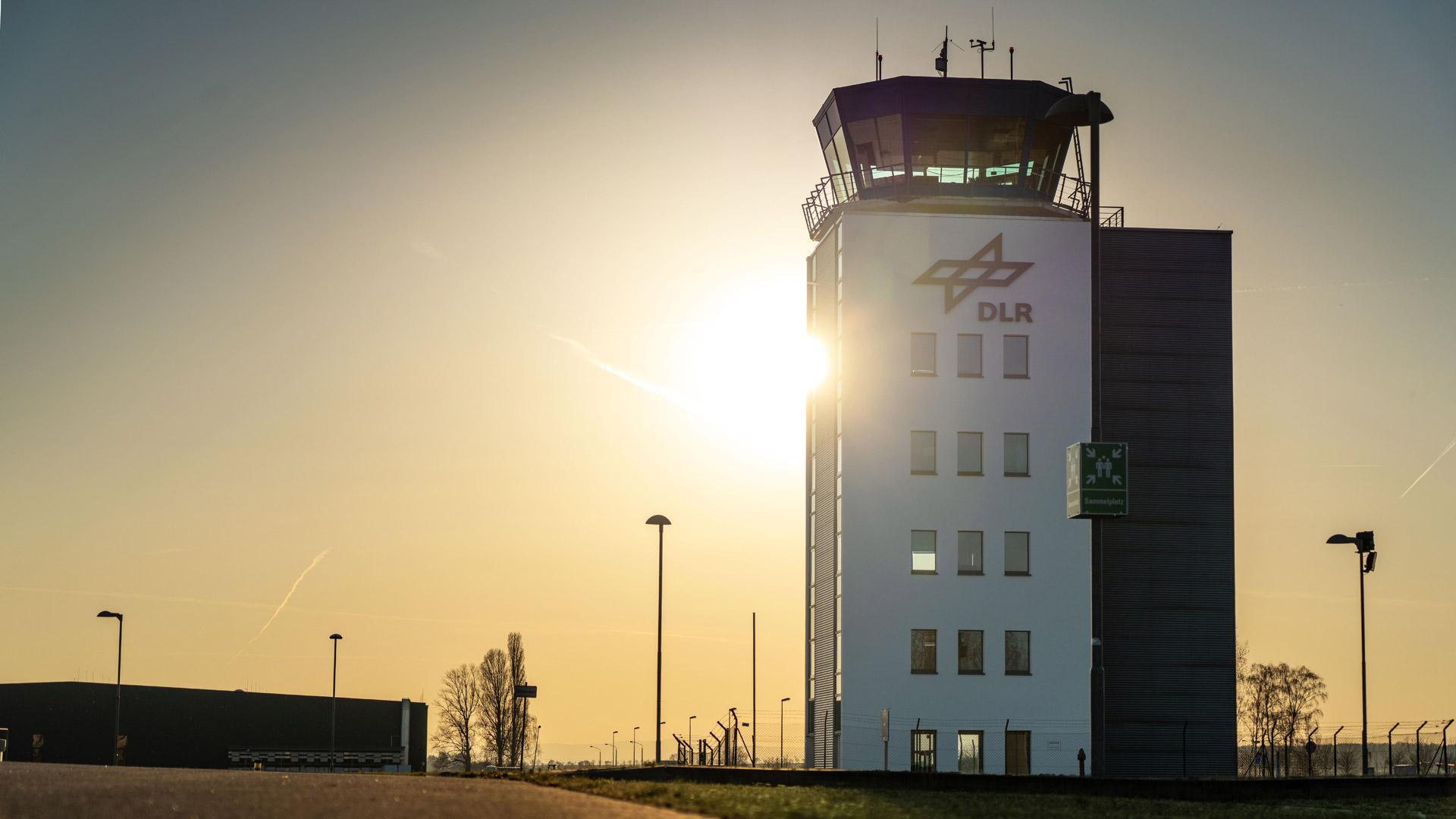 The Tower
From the tower, we monitor ground and air traffic as well as control manned and unmanned air traffic within the control zone of Magdeburg-Cochstedt Airport.
Unmanned Aircraft Systems
(UAS)

A wide range of projects and tasks already implement Unmanned Aircraft Systems (UAS ), some of which include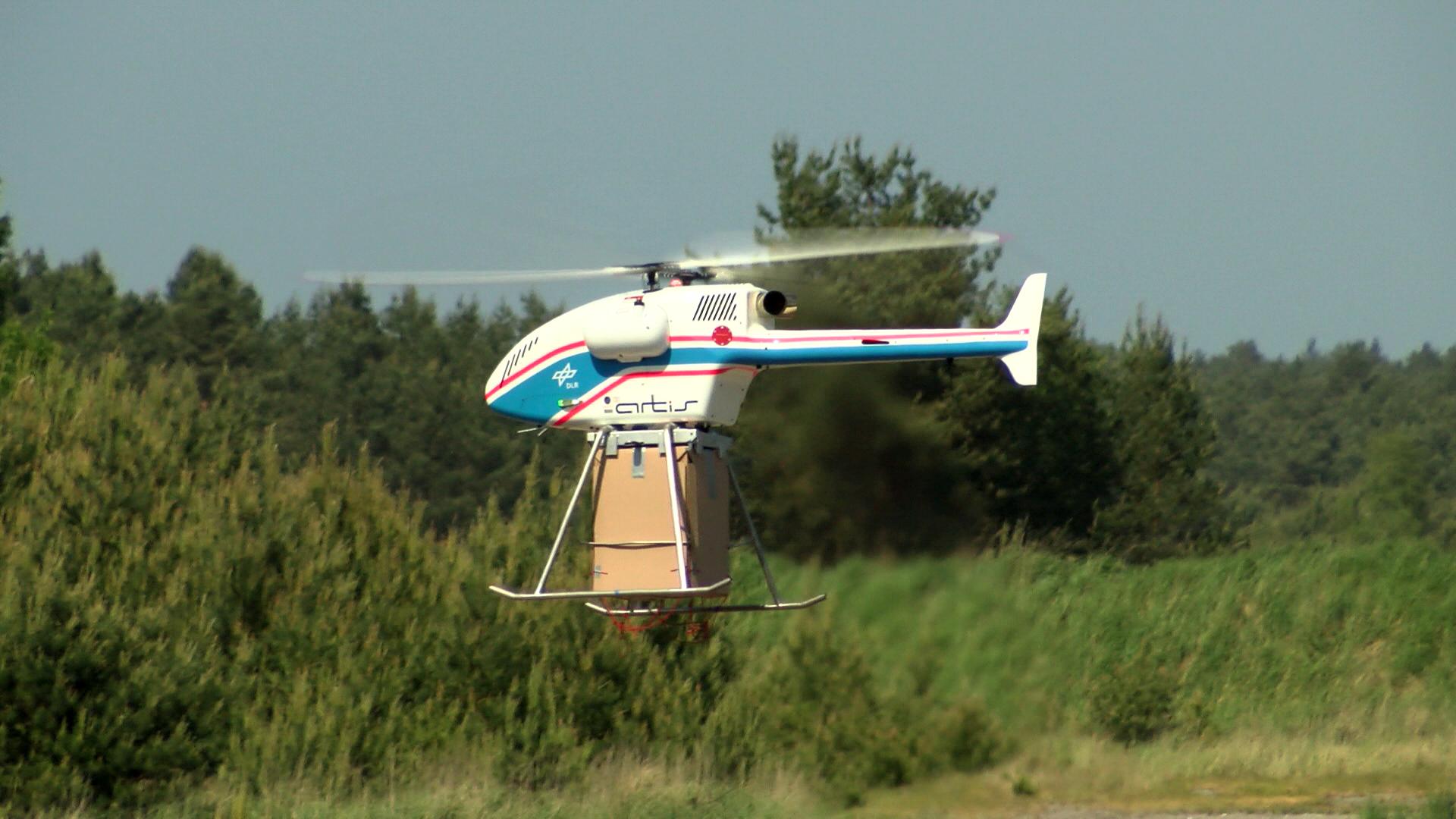 superArtis
The superArtis is German Aerospace Center's small, unmanned helicopter operated by the Institute of Flight Systems Engineering in Braunschweig, Germany. The device is part of the Autonomous Rotorcraft Testbed for Intelligent Systems (ARTIS), which is developing and testing technologies and components for pilotless flights. The system includes two helicopters, a ground station, a command and monitoring data link. It includes simulation capabilities and a flight test infrastructure. SuperArtis can perform mechanical tests and it may serve as a cargo carrier, transporting a wide variety of payloads.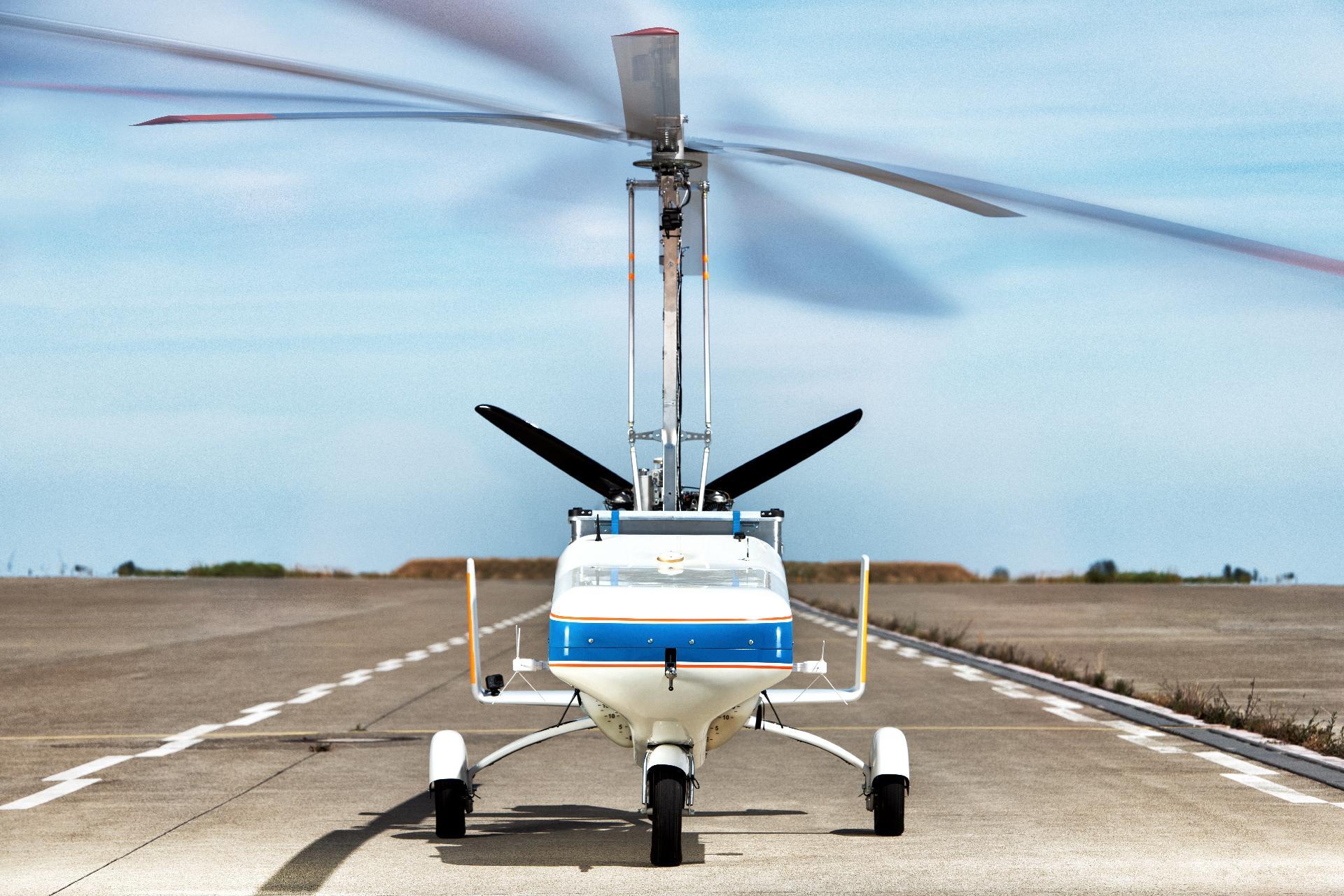 Urban Air Mobility
The use of Unmanned Aircraft Systems (UAS) in practices includes, for instance, transporting medicine to areas that are difficult to reach otherwise. UAS can be useful in emergency and disaster relief, they can aid agricultural purposes and they can help exchange production devices among different industrial sites. New technological advancements will also build the ground for a new industry in the area of autonomous systems. UAS will become increasingly important as a solution for fast and low-emission passenger transport in urban areas or between cities. As air taxis, they will represent a new form of mobility, thus being a vital part of future transportation concepts.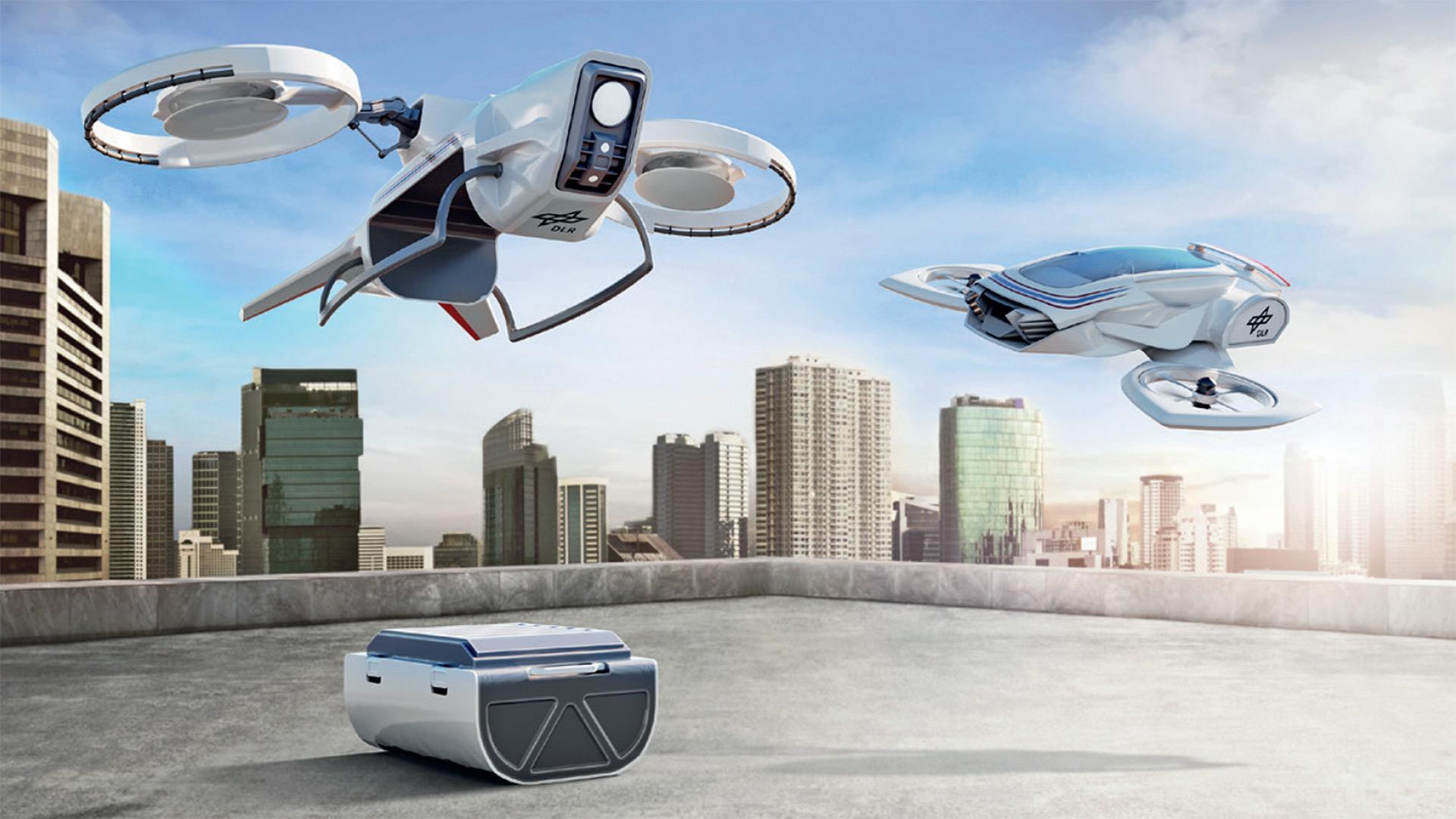 City-ATM (Demonstration of Traffic Management in Urban Airspace)
The aim of the CITY-ATM project is to devise a concept for future Air Traffic Management (ATM), providing a safe and efficient integration of new air traffic participants such as unmanned vehicle systems and air taxis in the uncontrolled airspace. Some of the most important issues include defining and validating operational and technological concepts for the management of the airspace, supplying information, controlling and monitoring air traffic, as well as suggesting basic concepts for a functioning communication, navigation and surveillance infrastructure.
Partnerships
We are working with a variety of partners in science and the industry in Germany, Europe and around the World. Activities in the field of UAS research include cooperating with major research institutions, such as NASA (National Aeronautics and Space Administration), NLR (Netherlands Aerospace Centre) and JAXA (Japan Aerospace Exploration Agency). The test site in Saxony-Anhalt is open to start-ups and well-established businesses for research and testing. We particularly support and promote start-up businesses and SMEs, as licencing issues require the testing of unmanned aerial systems in real conditions within a controlled environment.
"The Cochstedt test centre plays a vital part in establishing Germany as a hub of innovation. Together with the German Aerospace Center in Aachen-Merzbrück, Cochstedt contributes to the evolvement of German expertise in the area of unmanned aviation. The drone industry has become an increasingly important economic issue, and numerous high-quality drone manufacturers have settled in Germany already. Innovations in the field of aviation need space for development and testing. We created this space. Offering new impulses to the aviation industry, we opened the Cochstedt site. I am pleased that with the German Aerospace Center, the government can make this vital contribution."
-Thomas Jarzombek, Federal Government Coordinator for Aerospace
A National Test Centre for Unmanned Aircraft Systems
We are currently establishing the National Test Centre for Unmanned Aircraft Systems (UAS) at the Cochstedt site in Saxony-Anhalt. A wide range of projects and tasks already implement UAS. The technology is used, for instance, in emergency and disaster relief and to transport medicine to rural areas.
We seek to establish a unique European network, promoting innovative research in the field of UAS. Representing a unique one-of-a-kind site in Europe, we launched the National Test Centre for Unmanned Aircraft Systems in Cochstedt, capitalising vital skills and excellence of the German Aerospace Center in the field of unmanned aviation.
We are facing challenges in the aviation industry
The aviation industry is changing. We need to pave the way for the implementation of innovative products and we need to improve existing aircraft. In addition to introducing alternative engines and fuels, it is also vital to embrace new ideas, such as unmanned aviation. Experiencing rapid growth, unmanned aviation is increasingly becoming an important industry through the development of innovative technologies, uses and practices. Yet, new mobility ideas such as the so-called urban air mobility pose challenges to science, economy and politics, requiring innovative solutions. Evolving motors, energy accumulators and demonstrators need testing. We need solid approaches for the integration of UAS in the civil airspace, as well as reliable concepts for their certification, approval and overall acceptance concerning issues of noise, safety and environmental concerns. We in Cochstedt have made this our concern. We aim to establish a highly innovative, unique European research network in the field of UAS.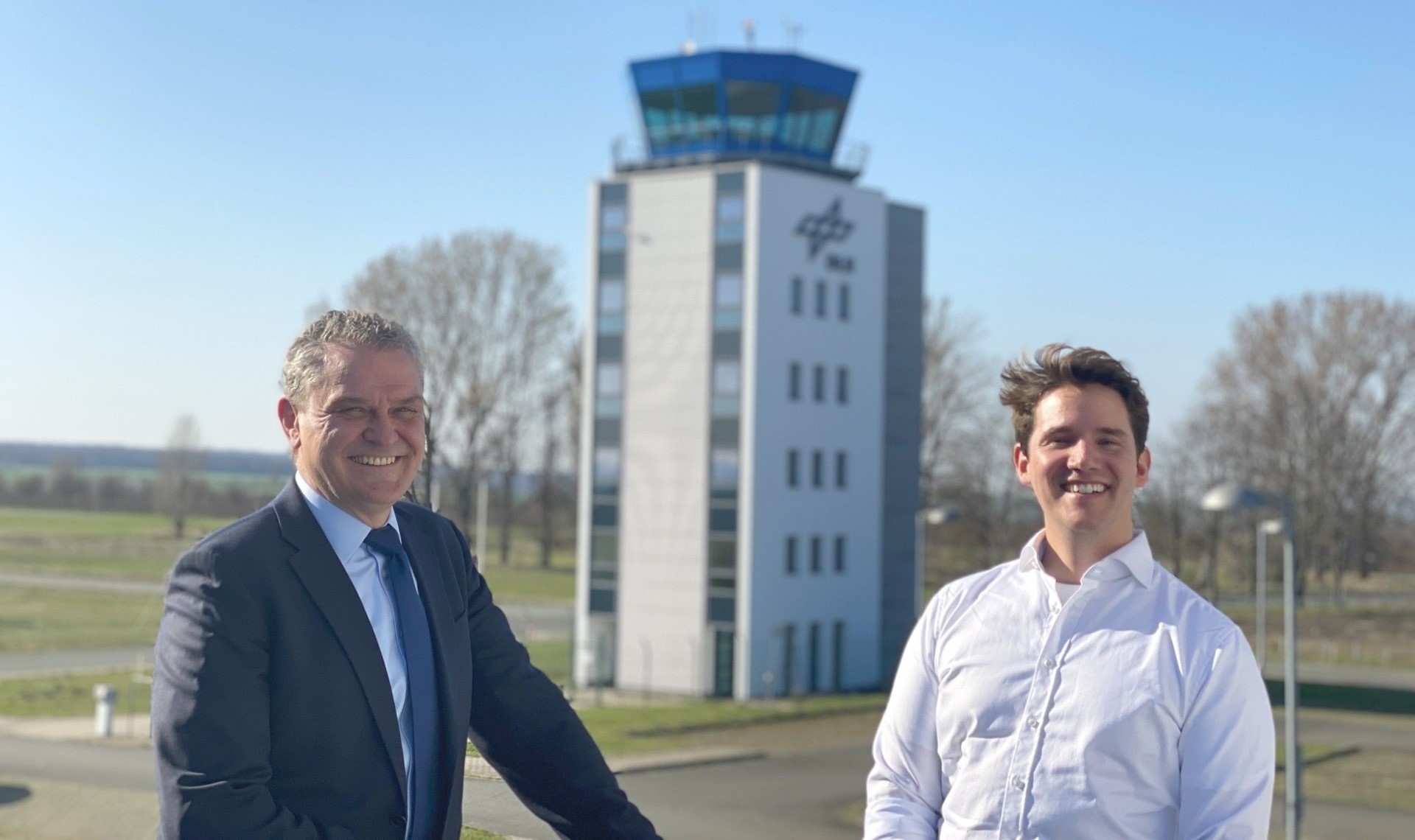 Lutz Tilgner
Managing Director
Daniel Sülberg
Managing Director